The following situation might be exactly the one you've found yourself in: you were arrested, brought in, booked, and stood before a judge who presented you with a bail amount. It's likely that you have two options for your next choice—paying the bail yourself, or hiring a company that can handle bail bonds for you.
If you have enough money, it's likely that you'll choose the first option (although you might not, but more on that later on in this article). If you don't have the money, calling a bail bondsman is your best bet. Of course, you could choose option three which is to sit in jail until your court date, but let's be honest, no one has time to choose that option when so much is at stake.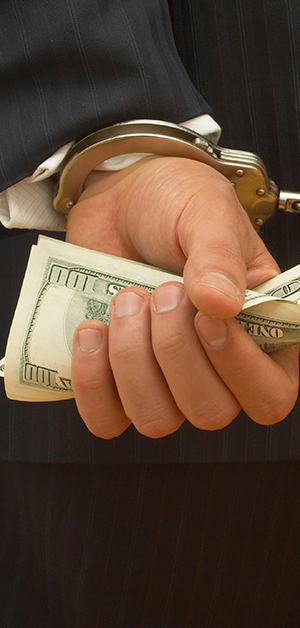 If you've chosen the second option, the professionals at Wanna Get Out Bail Bonds are here to help. No matter the time of day or night, we'll answer the call. When we say that we offer 24-hour bail bonds, that's exactly what we mean. We work around the clock to ensure that those who are in need of our help can get it when they need it the most.
Choosing to work with a bond agency for your bail bonds is probably going to be the most beneficial solution for a number of people. At Wanna Get Out Bail Bonds in Oahu, you simply give us 10% of your bail amount and we'll take care of the rest. We offer free bond advice for anyone in need and we even give up to a 20% discount for Paid in Full. What's even better is that we don't require any collateral on most of our bonds, and our zero interest and flexible payment plans means you get to do things however they work best for you.
Earlier in our article, we mentioned that we'd discuss those who have enough money to pay their own bail. The fact of the matter is that even if this is the case for you, it might still be in your best interest to give us a call. As we mentioned above, we offer free bond advice and we promise that we'll shoot you straight.
Another thing to take into consideration is how much money you'll need for other things once you're out of jail. For example, you might have enough money to pay your bail, but will you be able to buy food? How about gas so you can drive to work? Perhaps you have a house payment that's due? Don't just take into account how much you currently have in the bank, but instead consider your problem from all angles.
At Wanna Get Out Bail Bonds in Oahu, we're here to make sure that you know exactly what's best for your unique situation. We'd be happy to speak with you no matter what you're up against. Regardless of what time it is—day or night—we're here for you. Are you considering purchasing bail bonds? Give us a call today!